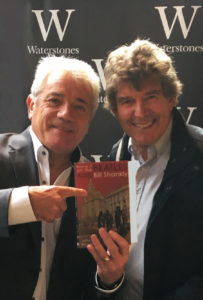 At a book signing with Kevin Keegan, Captain of Liverpool and England
(Waterstones Bookstore – Liverpool One)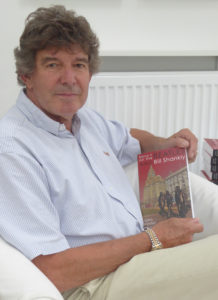 John Winter, was born in Liverpool.  In the nineteen sixties he worked as a songwriter and got to know many of the musicians and poets who were making the city famous.
He first saw an unknown group called The Beatles in 1960 when they returned home to Liverpool from Hamburg in Germany.  They had spent a couple of months playing long hours every night at a night-club in Hamburg's red-light district.  It was a tough musical apprenticeship which had changed them completely.  Clad in black leather outfits, they had turned themselves into the tightest rock and roll band of all time.
Very soon they, and their music, would change the world. 
At around the same time, Bill Shankly became the manager of Liverpool Football Club.  The tightly-packed, swaying crowd on the famous Kop held their red and white scarves aloft and sang Gerry Marsden's iconic anthem 'You'll Never Walk Alone' as 'Shanks' turned their beloved team into glorious winners.
It was an exciting time to be young and living in Liverpool.  A tidal wave of popular culture had a massive effect upon the city, and upon the ordinary teenagers who were living there.
As one reader of the book has said, "If you were lucky enough to have been there at the time, this book will take you straight back to the streets and the clubs – to The Kop and the dripping ceiling of The Cavern.  And if you weren't there, you will feel as if you were!   Can't wait for the film!"
'Blame It On The Beatles … And Bill Shankly'
A Recommended Book
(WH Smith in UK  –  November/December 2021)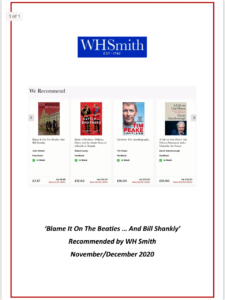 BRIAN EPSTEIN  ('The Fifth Beatle')   He saw The Beatles at The Cavern Club, became their manager, and turned them into superstars.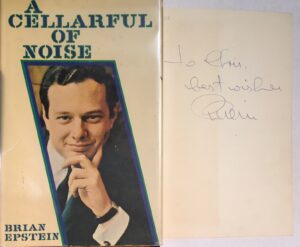 Signed first edition of Brian Epstein's autobiography.  Published 1964.
In 1965 Brian Epstein made what was then an astonishing prediction.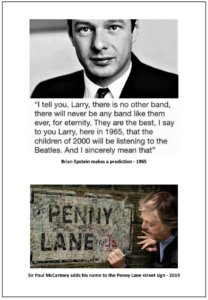 BILL SHANKLY  ('The original Jurgen Klopp')   
His genius as a manager turned Liverpool FC into England's most successful football club.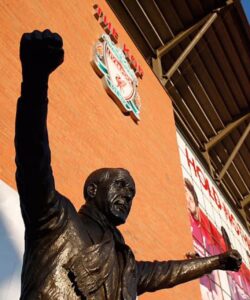 Statue of Bill Shankly – Anfield Stadium, Liverpool (2018)