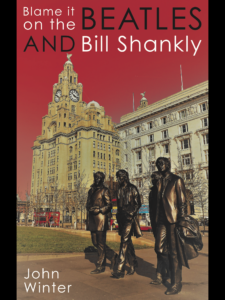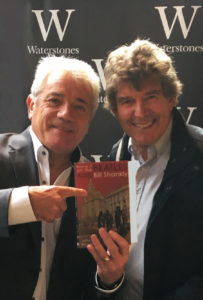 At Waterstones with Kevin Keegan where I presented him with a signed copy of my book.   He played football for Liverpool under Bill Shankly before going on to captain, and later manage, the England team.   His book, 'My Life In Football' is dedicated to Bill Shankly.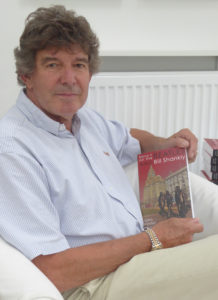 John Winter, was born in Liverpool.   While a student at the University in the nineteen sixties he wrote pop songs, several of which were recorded, and he got to know some of the musicians and poets who were making the city famous.
                     He started to support Liverpool Football Club when Bill Shankly had just been appointed as their manager.   He was there on the Kop, in the middle of the tightly-packed,swaying crowd, as they held their red and white scarves aloft and sang 'You'll Never Walk Alone' for the very first time.   He watched as The Beatles became four of the most famous people on the planet.   And he saw Liverpool F.C. emerge from the old Second Division to hold their own with the very best teams in Europe.
                     It was an exciting time to be young and living in Liverpool.   A tidal wave of popular culture and sport had a massive effect upon the city, and upon the ordinary people who were living there and just trying to get on with their lives.