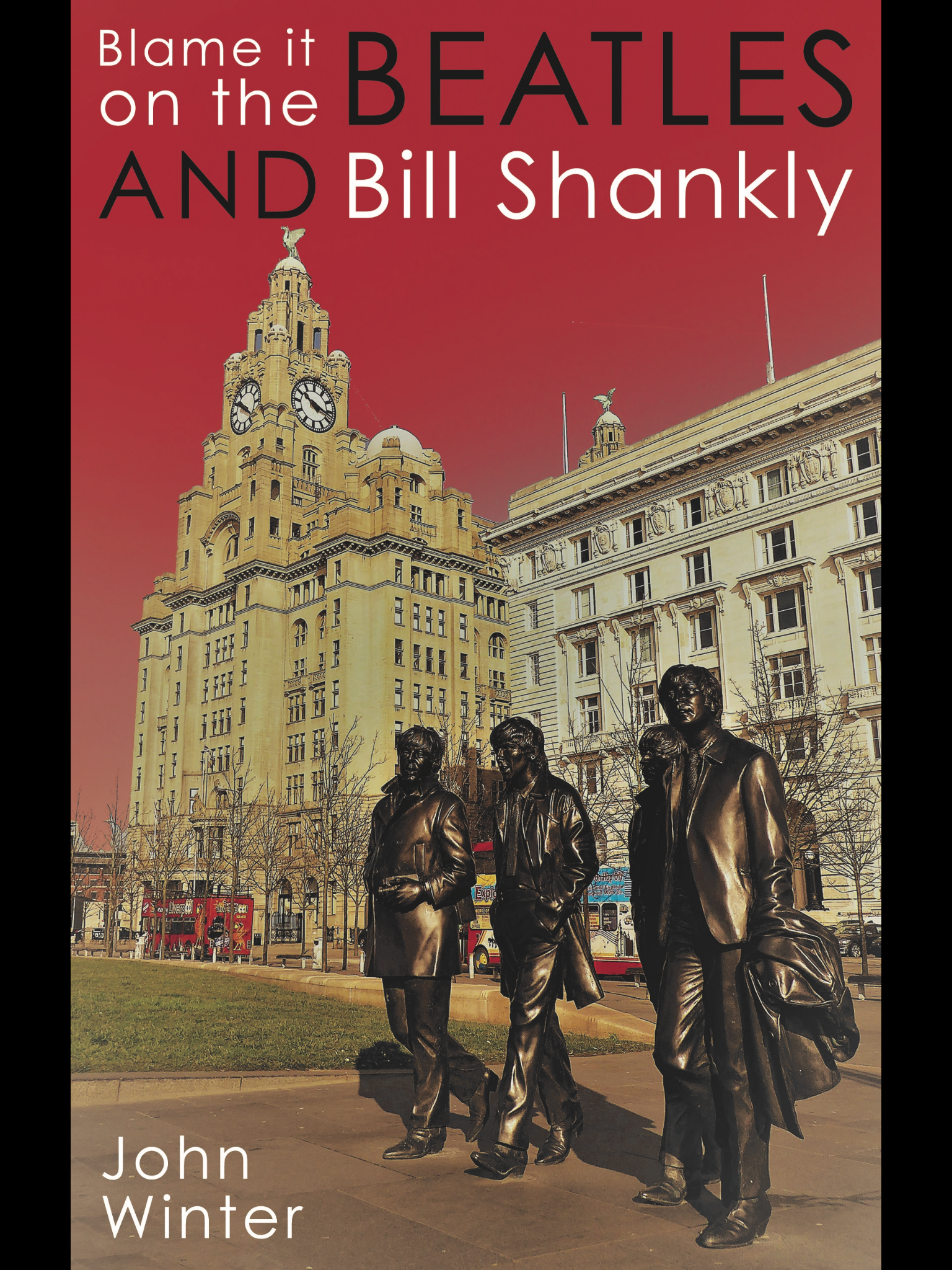 The picture on the front cover of the book is of the bronze statue of The Beatles which stands on the Pier Head in Liverpool in front of the iconic Liver Building, Cunard Building and Port of Liverpool Building.   It is used by kind permission of the sculptor, Andrew Edwards, to whom I offer my grateful thanks.   The statue was commissioned by The Cavern Club and unveiled by Julia Baird, John Lennon's sister, on the 50th anniversary of the band's final concert in Liverpool.
BUY THE BOOK NOW
Available in the U.K. as a paperback from Waterstones.   Or order a copy at any good bookshop.
Buy on-line at <amazon.co.uk>, <waterstones.com>, <thebookpeople.co.uk> and <hive.co.uk>.
Buy direct from Troubador Publishing Ltd at their on-line bookshop.   Go to <troubador.co.uk> and look in their Bookshop for 'Blame It On The Beatles'.
In U.S.A., Canada and other overseas countries the paperback book is available on <amazon.com> plus other local book websites.
Buy online - worldwide - as an e-book .
LOOK INSIDE THE BOOK
Take a look at the first few pages by clicking on 'LOOK INSIDE THE BOOK'.
CONTACT US
If you have any difficulty in obtaining a copy of the book please click on 'CONTACT US' and send an e-mail.
We would love to hear from you if you've enjoyed the book.   And you can also let us know if you've liked the pictures and the songs.
PICTURES AND PLACES
Click on 'PICTURES AND PLACES' to see a collection of sketch maps and pictures which relate to the book.
THE SONGS
Listen to original demo tapes of songs in the book by clicking on 'THE SONGS' on the menu bar.   Then click the 'PLAY' arrow for each song you'd like to hear.
REVIEWS OF THE BOOK
Click 'REVIEWS OF THE BOOK' and see how much readers have enjoyed it.
THE PICTURE BOOK
A high quality, hardback photobook of all the 'Pictures and Places' is available here from Bob Books.