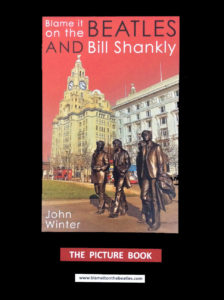 To look at this picture book, log onto 'Bob Books' <www.bobbooks.co.uk>.   Then go to their online bookshop, where the book can be found.
Search in the bookshop for 'Blame It On The Beatles … And Bill Shankly', and the picture book should come up.
It is a high quality, hardback photobook in which you can find pictures of many of the places which feature in the paperback book.
You can flick through the book on the Bob Books website for free!   It is also available for sale at £29.99.